Joy of Dance staff includes two instructors who are dance professors for Northern Virginia Community College. One has danced for five years as Clara for the Washington Ballet. Another staff member has danced professionally for the Royal Caribbean Cruise Line. Five of our staff members dance for a professional modern dance company called Ground Works. Our cheer program is taught by a former Washington Redskins Cheerleader and Universal Cheer Association's National Instructors.
Our Staff
Miss Tiffany, Director of Hip-Hop
Tiffany tours with MC Hammer as the lead dancer and choreographer. She just recently performed "Gangham Style" at Times Square on New Years Eve 2013 with Psy and Hammer. She has also performed at the AMAs, the BET Awards, the MTV Music Video Awards, Dance Fever in Las Vegas and in several of MC Hammer's music videos. She is a dynamic, fun and very exciting Hip Hop teacher who loves to teach all ages. When she is not on tour, Tiffany is a guest artist and teaches Master Classes for our Outreach Classes.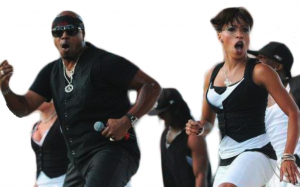 Miss Ashley, Director of Marketing and Outreach
Ashley has studied dance since age two, and has performed in many venues in the DC area, including the Kennedy Center. Growing up, she spent her summers at the Lincoln Midwest Ballet and studied with Joy of Dance, Fran Peter's School of Dance and Metropolitan Fine Arts Center. She is a former Universal Dance Association All-Star and was also 1st runner up for the Miss Northern Virginia Dance Competition. Ashley continued her dance studies as a student at Radford University, where she taught popular hip hop and dance classes at a local gym in Radford, Va. She continued her training at Broadway Dance Center in New York City, and continues at Metropolitan Fine Arts Center in Northern Virginia. She continues to teach ballet, tap, cheer and Hip Hop for Joy of Dance. Ashley has also spent over a decade producing for various national news outlets, including CBS News, Washington Post Live, "energyNOW!" on Bloomberg, and more. She hosted a popular cooking show in Union, New Jersey, "Pots and Pans", and is also contributing editor for the USO Magazine "On Patrol". She continues to teach ballet, tap, cheer and Hip Hop for Joy of Dance, and also oversees all marketing and outreach efforts for the company.

Miss Kelly, Dance Instructor
Miss Kelly has been dancing since she was 3 years old. Jazz is her favorite style of dance, but she is also trained in ballet, pointe, lyrical, contemporary, tap, hip hop, musical theatre and gymnastics. Kelly competed across the country since I was 7 years old and have won several national titles.  Over the years she's had the opportunity to work with top celebrity choreographers such as Debbie Allen, Lane Napper and Lacey Schwimmer. Miss Kelly has also performed on big stagessuch as  Carnegie Hall, Grand Ole Opry and last summer got a chance to dance in the Dancing with the Stars Live in Las Vegas show. This is her second year teaching for Joy of Dance and she is so excited to see what this year has to bring.
Miss Allie, Dance Manager
Miss Allie received her BFA in Dance and Choreography in 2007 from Virginia Commonwealth University. She has danced professionally with the Royal Caribbean Cruise Lines. Allie has performed in the Nutcracker Ballet in various roles; Waltz of the Flowers, Arabian, Snow Scene, Mice, Party Scene and Mirlitons. She has also dances routines in Sleeping Beauty and Giselle. Allie is a master teacher and choreographer. She has an exceptional talent for teaching young children dance! The Joy of Dance is thrilled to have Allie on our Joy of Dance staff!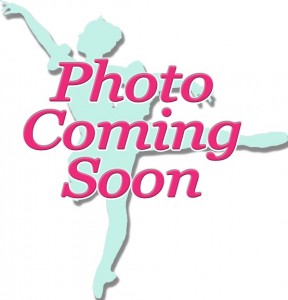 Miss Anna, Dance Instructor
Anna Parris has a MA in Music-Composition and Theory from George Washington University.  She also did the course work for an MA in Dance.  She got her RAD certification in 1997 under the mentorship of Phyllis Blake and has taught for her ever since.  She is also certified in levels 1-3 in the ABT syllabus. She had her own school for 10 years at the Ayrlawn Center (RAD Program). She has been entering students for full exams since 1997 with excellent results. Her ballet training came from Phyllis Blake, The Washington Ballet and Maryland Youth Ballet, where she still attends classes 5 days a week. She belongs to the SAG/AFTRA (screen actors guild) union and has appeared in 2 television shows "America's Most Wanted" and "homicide".  She has also appeared in many movies as a union extra.  She also has appeared many times in the Washington Opera productions, both as a dancer and actor.  She has also had roles in ballets at the Kennedy Center: ABT, Royal Ballet, Australian ballet,to name a few.  She performed Argentine Tango from 1991-1999. Her hobbies are gardening, reading and  going to classical music concerts.  She also sings 1st soprano in the New Dominion Chorale which has 3 performances at the Schlessinger Center at NOVA.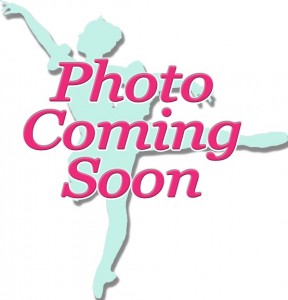 Miss Caitlin, Dance Instructor
Caitlin started dancing in Layton Utah at the age of 8.  She trained with Ballet San Antonio and Omaha Theater Ballet before graduating with a B.F.A. from Butler University. While at Butler she had the opportunity to participate in international tours to Poland, Russia and China.  She has enjoyed performing roles of the Silver Fairy in Sleeping Beauty as well as Merliton and Arabian in The Nutcracker and has performed in Balanchine's Walpurgisnacht.  She has also studied with Pittsburgh Ballet Theatre and Nashville Ballet.  Caitlin danced with the Minnesota Ballet from 2011 to 2013 and is currently dancing with the Manassas Ballet Theatre.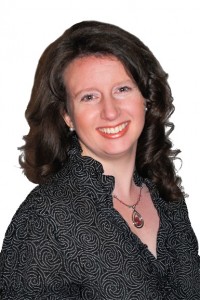 Miss Clare, Dance Instructor
Currently dances with Kista Tucker Dance, Inc and Beth Elliott Dance Group.  Most recently Clare performed at the Triskelion Arts CollabFest in New York with Beth Elliott Dance Group.  With Kista Tucker Dance, Inc she had the privilege of dancing at the Kennedy Center earlier in 2013.  She was invited to dance as a solo artist at the Inhale Dance Festival in Philadelphia, as a guest dancer with Next Reflex Dance Collective, and with Kathy Harty Gray Dance Theatre. Clare graduated cum laude in 2010 with a BFA in dance performance and a minor in anthropology from Butler University in Indianapolis, IN.  With Butler Ballet she has performed masterworks such as Dark Elegies by Antony Tudor and Serenade by George Balanchine.  She has also performed in Susan McGuire's Idylwild and Nutcracker as the Snow Queen.  After graduation she moved to the Metropolitan DC area where she has been dancing professionally and teaching for Joy of Dance and as an adjunct professor with Northern Virginia Community College.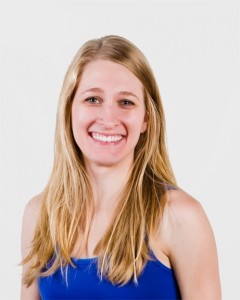 Miss Rycki, Cheer Instructor
Rycki Robertson is currently a senior at George Mason University and a member of the Co-Ed Cheerleading team at Mason. She has 10 years of cheerleading experience and some dance experience. She works as a summer instructor for the Universal Cheerleading Association, teaching cheer camps around Virginia. Rycki is studying communication with a concentration in public relations and is also a member of PRSSA and the Omicron Iota chapter of Alpha Kappa Alpha Sorority Inc. Rycki can't wait to inspire young girls in the Northern Virginia area to get active and have a passion for the sport of cheerleading!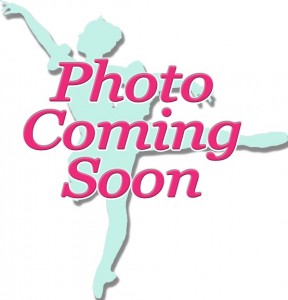 Miss Caitlyn, Dance Instructor
Caitlyn Smith trained at the Mississippi Ballet, Manssas Ballet School, and the Jofferey. She graduated from Virginia Intermont College with a B.A. in Dance. Upon graduation she became the Director of Dance at the Fort Belvoir Recreational Center and has performed professionally with the Alexandria Ballet and the Manassas Dance Company. In 2009, Caitlyn completed her Certificate of Ballet Teaching Studies to become a registered teacher for the Royal Academy of Dance. Caitlyn is also a mother of two who is a Cub Scout Den leader and enjoys sewing and crafts in her free time.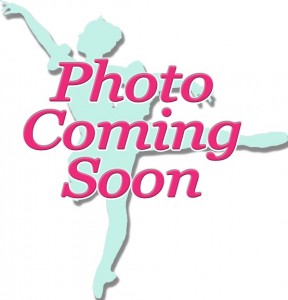 Miss Faith, Dance Instructor
Faith Biddulph has danced since age 5 and taught classes in ballet, creative movement, and more since age 16. Her training began in Virginia at Vostrikov's Academy of Ballet and continued at the Central Pennsylvania Youth Ballet in Carlisle, PA and the Australian Dance Academy in Alice Springs, NT. She has danced with the Virginia Youth Ballet and the Duprada Dance Company, key roles including the Sugar Plum Fairy in The Nutcracker, Swanhilda in Coppelia, and Aurora in The Sleeping Beauty. Since returning to the United States Ms. Biddulph has taught at several studios as a guest and regular instructor, and is now pleased to continue the work she loves with Joy of Dance.

AJ, Dance Instructor
AJ "Guppy" first learned bboying, or breakdancing, in 2009 by Rafael "Stelf" San Juan and Joe "Fatrawk" Nguyen for a year. He later joined Future Shock DC in the fall of 2010 under the direction of Justin Cortez, Nat Blanco, and Stetson Randolph. In Future Shock AJ found other bboys that he later made a crew with in 2011, called BattleFlow. AJ later made it into Culture Shock DC in 2012, and yet formed another group within members of Future Shock and Culture Shock which the six of them became known as the Mighty Morphin Boogie Rangers.  With the Mighty Morphin Boogie Rangers, AJ has gotten second place in Kollaboration DC. AJ has also performed all over the USA including Canada. He has both competed and done an exhibition in World of Dance New York. AJ is a young artist who enjoys sharing his talent with anyone and everyone and wishes to be an inspiration to young dancers all around the world.
Miss Cinna, Dance Instructor
Cina has been dancing pre-professionally for 5 years in the DMV area.  In 2010 she joined UrbanKnowlogy 101 which is George Mason University's premiere Hip Hop dance troupe.  She soon became Artistic Director for UrbanKnowlogy 101 for 2 years and competed in many local dance competitions like Prelude and Rip the Floor as well as showcases like Mason Madness, For the Love of Hip Hop, S.L.A.M showcase, and Capital Funk Showcase.  She joined Culture Shock D.C in 2012 and is still currently on the team as a dancer and choreographer.  Culture Shock D.C is often seen at almost all the local dance events including some bigger events like Prelude, Capital Funk Showcase, East Coast Dance Competition, World of Dance New York, Culture Shock Ottawa showcase, Kennedy Center National Dance Day, and more.  She first started working with children as a camp counselor in 2007 with 4-H and then later transitioned to a Hip Hop teacher for Joy of Dance in 2011.  She has trained in Jazz and Ballet but her forte is Hip Hop and Urban Styles.
---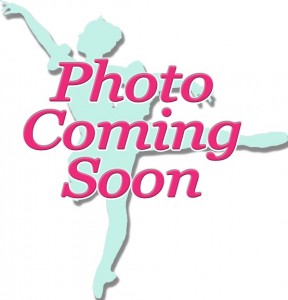 Miss Leslie, Administrative Assistant & Web Administrator
Leslie began her administrative experience almost 15 years ago. While Leslie was in the United States Marine Corps, she specialized in technical research and executive level administration. However, after her military service, Leslie attended Platt College in San Diego, CA and earned her A.S. degree in Graphic Design. After graduating, Leslie began to teach herself web design. When she returned to Virginia she picked up a camera and has not stopped taking pictures since. She has worked with Lifetouch Portraits, Lifetouch Sports and Our365 in which she took in-home baby portraits. In 2011, her photographs were recognized by the Smithsonian Folklife Festival. She won "Photo of the Day" for 3 out of 10 days and was also awarded a "Festival Favorite". Her photos have been featured in Words Beats and Life's website and she photographs for many local area stand-up comedians. Leslie is also involved with the production of short movies, flyer, cd and web designs, and performing artist management and marketing. Leslie enjoys charcoal drawings, underground & old school hip hop, and candid street photography most of all. She has been on the Joy of Dance team for almost 2 years and enjoys being surrounded by so much creative expression and passion for the arts!