You choose the enchantment, we create it!

Joy Of Dance provides the best in professional entertainment for your child's birthday party. We bring the magic to your child with a birthday party you will cherish forever!
Fairy Tale Princesses & Pirate Ballet Parties
Our Joy Of Dance Princess Birthday Party provides an experienced instructor, dressed in a picturesque classical tutu and crown. She will lead your child and guests through a series of delightful ballet warm-up exercises, performed to the American Academy of Ballet's charming "Enchanted Doorway." The children will be dressed in beautiful crowns, colorful classical tutus, and magical wands. You will surely be promised a fun-filled, unforgettable birthday event.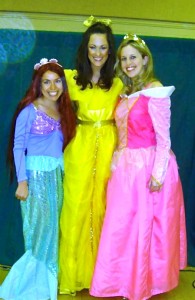 Hip Hop Rockstar Parties
You child and guest will dance to stylish, kid friendly Hip Hop music, and if desired could learn a hot routine choreographed to the soundtracks from Disney Channel: High School Musical and Hannah Montana. This is entirely up to you – you will surely be promised a fun-filled, unforgettable birthday event.
Cheerleading Parties
Joy of Dance will provide an experienced instructor and authentic pom poms, as seen in national cheerleading competitions, for use during your party. Your child and guests will learn the very latest in cheers, chants, drills, stretches, and jumps!
Please call (703) 503-0783 for more detailed information and pricing.