Joy of Dance had the opportunity to appear on WJLA (ABC) Channel 8  Let's Talk Live on November 21st, 2014 to talk about the show!
Our Founder and Artistic Director Marilyn Baird, Dance Manager and Instructor Allie O'Hare, Show Biz Kid and Jangle Elf, Karsen Lineberger, were interviewed about this year's  performance and Marine Core Toys for Tots charity benefit!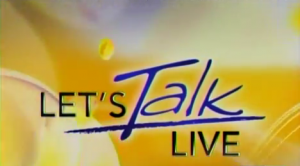 Check out the full interview here!